AMERICRANE EQUIPMENT
& SERVICES
Americrane is one of the leading premiere crane rental companies in Texas with a customer response time reputation unsurpassed in the industry.
Strength Through Passion.
Dedicated to t
reating our customers 
with best-in-class 
service and respect.
CRANE RENTAL SERVICES
Americrane is a state-wide crane rental company that offers innovative solutions to meet your projects' needs. Our customers see us as a turn-key operation, offering everything from evaluating your particular circumstances to providing all your crane and rigging solutions, transport, and safety. Simply look to our team of experts for all your crane and hoisting requirements. We are certain you will find Americrane's rental services unparalleled in the industry, and with our expansive resources, you can count on us for all your crane needs. Allow Americrane to be your solution for rental services.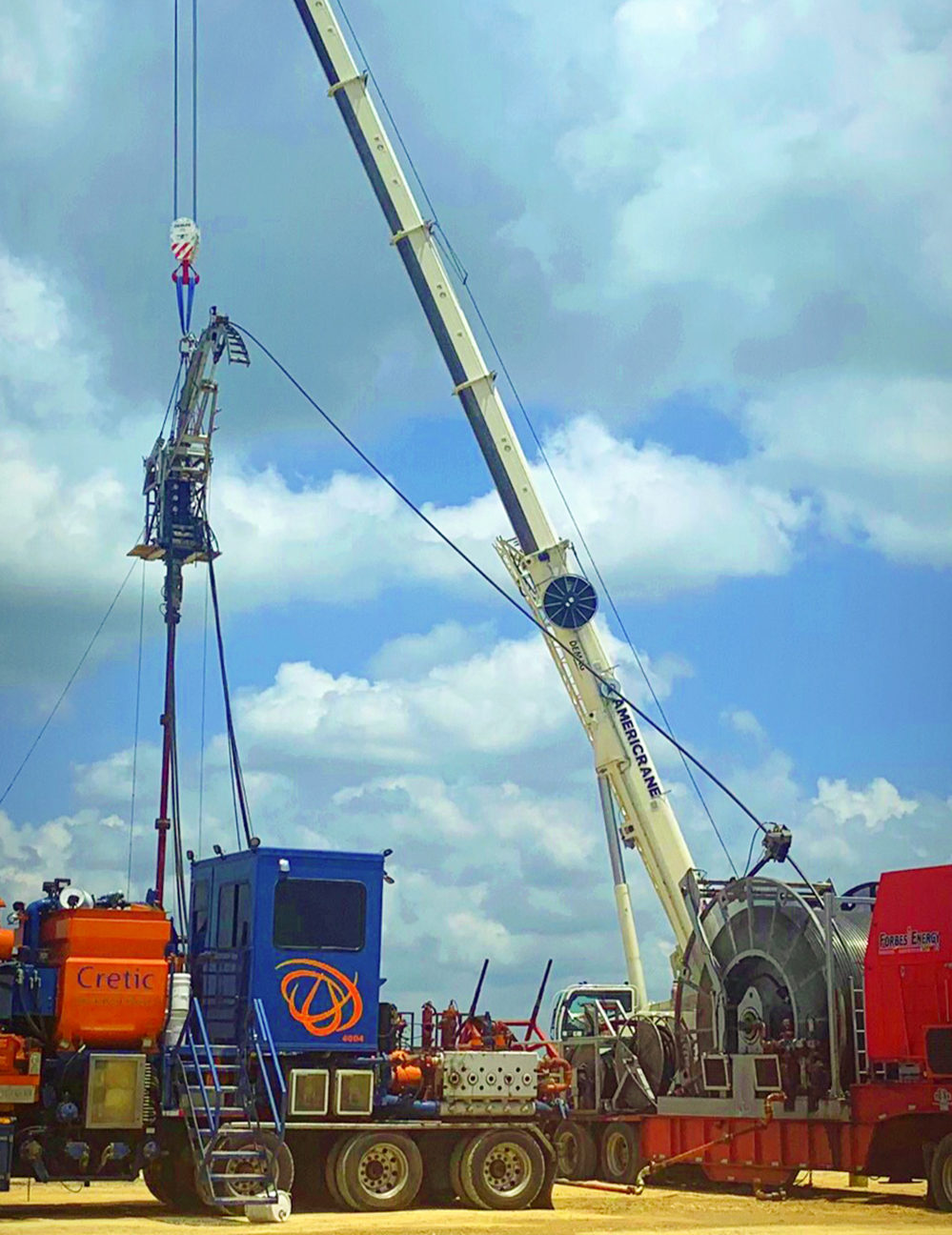 OPERATORS
Americrane specializes in offering fully operated, maintained and insured crane packages, ensuring customers will receive trained and accredited operators with experience and knowledge of the specific crane designation. All of our Operators have the following certifications: NCCCO or NCCER and A&D Director, Basic Plus, Site specific including MSHA.
RIGGERS
All of our Riggers/Oilers have experience in all facets of rigging applications.  Our Riggers have been NCCCO or NCCER Rigging Certified and can be Qualified Lift Directors.  All Riggers obtain constant and continuous training and updates.
RIGGER FOREMAN
We have the most experienced Journeymen with a proven track record of leading teams in accomplishing sophisticated client rigging needs.  They are NCCCO or NCCER certified and are A&D Directors.
CRANE SUPERINTENDENT
Crane Superintendents are always very experienced crane operators with leadership and proven capabilities working turnaround projects.  This position allows our client a guarantee that a multi-crane site will have maximum attention on the overall operations of the cranes.  The Crane Superintendent oversees potential maintenance issues and oversees the schedule of operators providing extreme efficiency to our customers.
SAFETY CONSULTANT
A Full-Time HSE professional can be assigned to a customer site with the following credentials: Bachelor's Degree Occupational Health and Safety, CHST through BSCP, OSHA continuous education.  The Safety Consultant is specifically designated to crane and rigging safety offering daily including talks to full scale on-site training.
TRUCKING
We offer a full line of transport equipment for handling on site relocation of crane equipment including any customer loads to assist in maximizing jobsite efficiency.
RIGGING
Americrane specializes in complex industrial rigging and heavy lifting solutions to get the job done with the end goal of ensuring our customers receive superior results. Our vast inventory of well-maintained rigging hardware and machines allow us to be certain you have the right rigging for your particular job.  No matter how complex the job, and regardless of size and weight, you can count on Americrane to service your needs timely, safely and correctly.
FUELING OPERATIONS
We offer on-site fueling for all customer diesel applications 24/7.
BUSING
We offer our customers buses operated by a proven experienced Class A CDL driver to bring labor on and off site.
ENGINEERING SERVICES
We offer CAD and 3D lift plans with on and offsite capabilities to assist with details specifically for all crane and rigging areas.
CAREER DEVELOPMENT & TRAINING SERVICES
Americrane has a state-of-the art in-house training facility. Our curriculum is extensive and includes courses in Basic, Intermediate and Advanced Rigging; Signal Person; Mobile Crane Operation, and Forklift Training. In addition, we can make our training facility available to you, in a rental capacity, for your conference or similar event. Click here to learn more about our Training Programs.
40 – 110 Hydraulic Truck Cranes
120 – 300 Ton All Terrain Cranes
I have found that there is a common denominator to companies operating a safe, efficient, and profitable business – the people. Having a team with a set of shared values, goals, attitudes and practices is extraordinary powerful. A unified company culture underlying a business' operations will drive individuals to personal success and the institution to financial prosperity. With that in mind, I wrote "Operating In The Black." Every Team Partner in our organization is committed to a set of guiding principles. Our organization's culture is our identity and who we are.