WELCOME TO AMERICRANE
Americrane Provides the highest quality crane rental and services, with customer satisfaction unsurpassed in the crane rental Industry throughout Texas.
AMERICRANE = TEAMWORK
Americrane Rental's focus is a team working together to provide our customers the highest quality workmanship, safety, shared values, positive attitude and best practices.
UNSURPASSED CUSTOMER SERVICE
At Americrane, we take pride in our work on every level, and we will continue to provide world class customer sevice that is unsurpassed in our industry.
Strength Through Passion. Dedicated to treating our customers with best-in-class service and respect.
CRANE RENTAL AND RIGGING SERVICES
Americrane crane rental has been an Industry Leader in crane rental and rigging services for the construction and building industry across the state of Texas for nearly two decades. We are committed to providing superior customer service and we have the technical expertise and experience to solve problems. That, together with our forward-looking safety practices in crane operation and associated training programs keep us at the top of the industry.
We believe our customers deserve the best and that it is our job to provide them with the very best the crane rental industry has to offer in the most efficient, cost effective, and safest manner possible. Service, Safety and Professionalism is everyone's responsibility at Americrane.
Inspiration and Dedication
Take note of our crane naming to get a closer look at who we are and our core beliefs. We unveil each of our crane namings with a ceremony, and this year, we  introduced two named cranes "First Lady Krista" and "Summer's Karma," both inspired by women whom we hold in high esteem and who have had a significant impact on our company. You will see a personal touch in every crane naming, and, in everything we do. It is worthy of mention that we are patriotic and love this country, and proudly demonstrate that fact.  One example is the artwork of "Summer's Karma" which evokes memories of the nose art on the WWII B-17s.
We are innovative trailblaizers in the industry and seek to express that to our customers in every aspect of what we do. We find our Strength Through Passion. And, you can always count on us.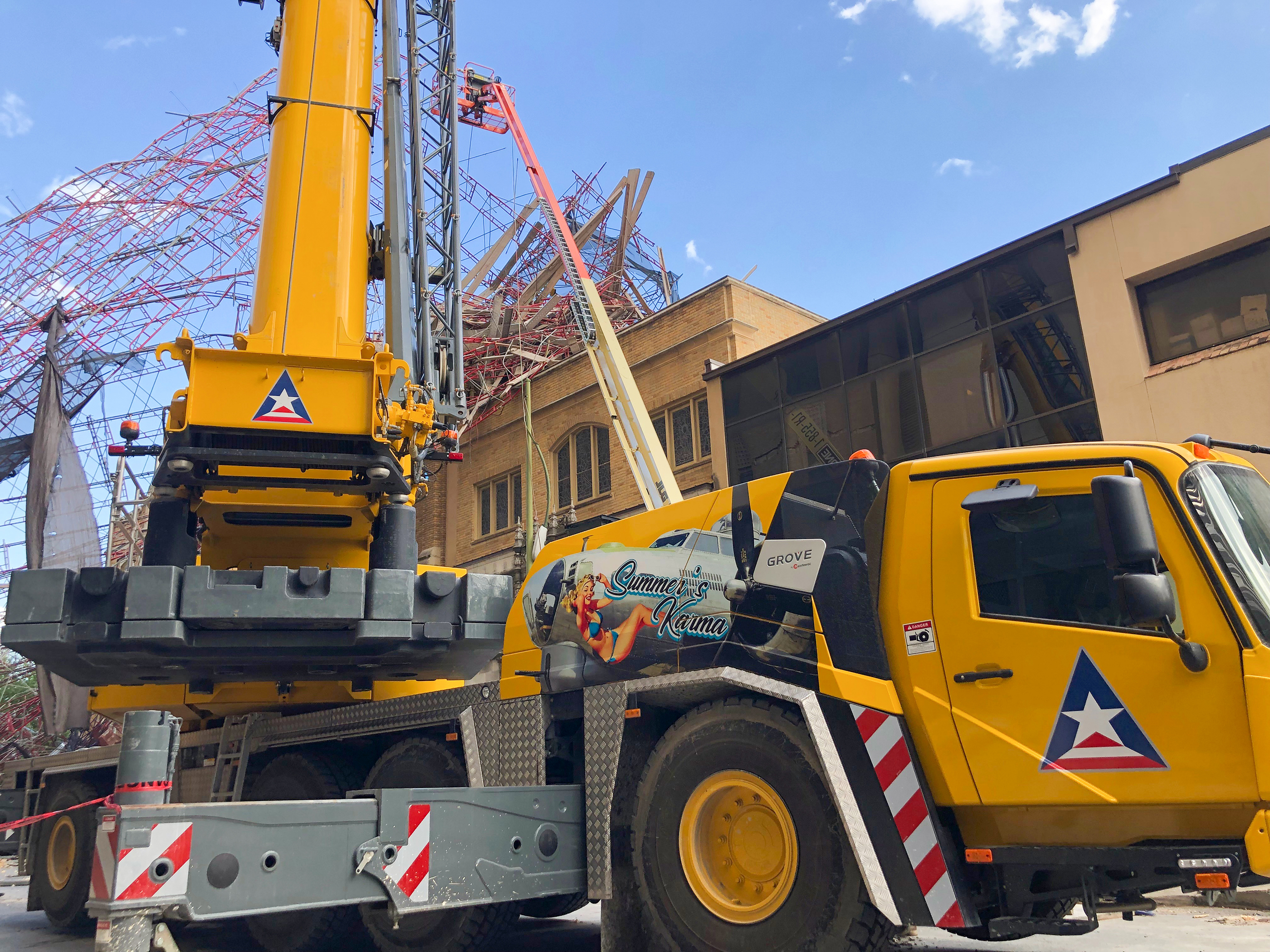 We abide by our Operating in the Black core values. Get to know who we are and what we stand for by taking a closer look. Black Book Link.
I have found that there is a common denominator to companies operating a safe, efficient, and profitable business – the people. Having a team with a set of shared values, goals, attitudes and practices is extraordinary powerful. A unified company culture underlying a business' operations will drive individuals to personal success and the institution to financial prosperity. With that in mind, I wrote "Operating In The Black." Every Team Partner in our organization is committed to a set of guiding principles. Our organization's culture is our identity and who we are.